Rachel Lynn Biography
Acting as a soulful storyteller, Rachel Lynn brings a dramatic vibrancy to the stage. Her lyrics are soaked with passion, irony and humility and only her unforgettable voice and presence can facilitate the power of her message.
"What you see going on around me is a mirage; something that wouldn't be present or real without muziq...there really is a drum that beats underneath it all."
Rachel Lynn began her musical journey in the old town school of folk music: the campfire sing-a-long. She also, spent time, indoors, listening to Anne Murray, Amy Grant, Neil Diamond and the Mamas and the Papas. Then, as a jazz pianist and vocalist in her late teens, and as a member of the University of Oregon's elite GOSPEL SINGERS group, she gained an additional edge in shaping the essence of her music.
Music, however, was not the only focus for this drama queen; She obtained a degree in theatre at the University and studied multiple forms of dance including Hip-Hop, Modern and Latin. To see Rachel Lynn perform, then, is to be captivated. She owns the mic like a cool cat and enchants her listeners, transporting them to a place where honesty, passion, drama and dance collectively reside.
Rachel Lynn released her debut album, NEW DAY, c/o Rolling Beat Records, in 2006. Then, after more than a dozen single release post-album, she came out with her collaborative 5 song digital EP with producer Eric Monsanty, 'Hard to be There' and has just released her 2nd full-length album, "Raven Heart"which was 100% fan funded.
Rachel was on a 17 month international tour including London, Seoul, Hong Kong, Singapore, Bangkok and Saigon and returned to the states in 2010 to regroup and begin writing for "Raven Heart". She is currently on an extended U.S. National tour and is focused on a community based house-concert series. Her mission is to empower community to empower each other to realize their dreams.

---
Biographie F
rançais
---

En émouvante conteuse Rachel Lynn imprime une vibration dramatique à la scène. Ses textes sont imprégnés de passion, d'humilité. Sa voix, sa seule présence augmentent la puissance de son message.
« Ce que vous percevez autour de moi n'est qu'un mirage rendu réel et tangible du seul fait de la musique que sous-tend le rythme de la percussion…, »
Rachel Lynn entame son voyage musical par la traditionnelle école de la musique folk et des chants populaires autour du feu.
Elle passe également beaucoup de temps confinée à écouter des chanteurs comme Anne Murray, Amy Grant, Neil Diamond ou encore les Mamas et les Papas. Ensuite à la fin de l'adolescence elle fait ses premières armes en tant que pianiste et chanteuse de jazz, avant de compter parmi l'élite du groupe de Gospel de l'université de l'Oregon, ce qui lui permet d'esquisser les contours essentiels de sa musique.
Pour autant la musique n'est pas le seul centre d'intérêt de l'artiste qui sort diplômée en théâtre de l'université et étudie de multiples formes de danses, allant du hip hop à la dance moderne et latine.
Ainsi, voir Rachel Lynn sur scène c'est être captivé, car elle maitrise comme personne le micro et enchante son auditoire jusqu'à le transporter en un lieu où coexistent honnêteté, dance, drame et passion.
Rachel Lynn sort son premier album New DAY sous le label Rolling Beat Records, en 2006. Puis après la sortie de plus d'une douzaine de singles post album, elle nous offre « Hard to be There », un maxi de cinq titres en collaboration avec le producteur Eric Monsanty. Elle vient tout juste de sortir son second album « Raven Heart » entièrement financé par ses fans.
Rachel est partie pendant 17 mois en tournée internationale et s'est produite à Londres, Hong Kong, Singapore, Bangkok et Saigon, avant de revenir aux Etats Unis pour mettre en forme et finaliser l'écriture de « Raven Heart ». Elle est actuellement en tournée complète aux Etats Unis où elle s'est déjà produite dans 23 Etats.
Rachel est déterminée à élargir sa communauté de fans et à les engager pour une mission : donner aux communautés le pouvoir de s'entraider à réaliser leurs rêves et à vivre des vies heureuses et saines.

*translation by Chris Adonis

---
Biografía
Español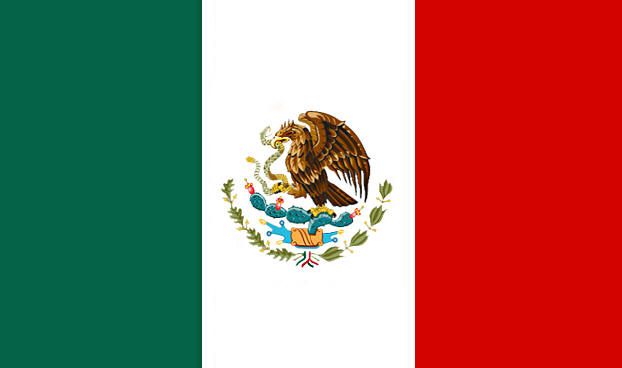 ---
Actuando como como una relatadora de historias con toda su alma Rachel Lynn trae una dramatica vitalidad en el escenario.
Sus letras estan llenas de pasion, ironia y humildad y solo su inolvidable voz y presencia pueden facilitar el poder de su mensaje.

" Lo que miras al rededor mio es espejismo, algo que no estaria presente o real sin la musica...realmente hay un tambor que suena debajo de todo."
Rachel Lynn empezo su jornada musical en la vieja escuela de la musica popular, el fuego del campamento cantado.
Ella tambien paso tiempo A puerta cerrada escuchando a Anne Murray, Amy Grant, Neil Diamond and the Mamas and the Papas.
Despues como pianista de Jazz y vocalista en sus anos de juventud y como miembro de la Universidad de Oregon, tambien fue del coro del Evangelio donde ella afino su voz dandole la forma y escencia de su musica.
La musica no fue en lo unico que ella se enfoco, ella obtuvo un degree en teatro en la universidad y estudio multiples bailes incluyendo hip-hop, musica moderna y latina.
Ver Rachel Lynn actuar es dejarse cautivar...
Ella se apodera del microfono y encanta a su publico, transportandolos a un lugar donde la honestidad, pasion, drama y baile viven juntos.
Rachel Lynn lanzo su album debut "' New Day c/o Rolling Beat Records en 2006.
Despues de mas de una docena de canciones ella lanzo 5 canciones digitales EP con su productor Eric Monsanty, ''Hard to be there," y acaba de salir su segundo album entero, ''Raven heart,'' que fue 100% para sus fans.
Rachel estuvo 17 meses en tour incluyendo London, Seoul, Hong Kong, Singapore y Saigon y regreso a Estados Unidos en 2012 para reagruparse y empezo a escribir, "Raven Heart."
Ella esta actualmente en un tour nacional y ya actuo en 23 estados.
Rachel esta enfocada en expandir comunidades para ayudar y apoyar unos a los otros en realizar sus suenos y tener una vida feliz y sana.
*translation by Fabiola Beltran
---
Deutsch Biographie
---

Als eine gefühlvolle Geschichtenerzähler bringt Rachel Lynn Sebastian einen dramatischen Lebendigkeit auf die Bühne. Ihre Texte sind mit Leidenschaft, Ironie und Demut eingeweicht und nur ihre unvergessliche Stimme und Präsenz kann die Leistung ihrer Botschaft zu erleichtern.

"Was sehen Sie auf um mich herum ist eine Fata Morgana, etwas, das nicht vorhanden wäre oder real, ohne Muziq ... es ist wirklich eine Trommel, die unter all schlägt."
Rachel Lynn begann ihre musikalische Reise in die alte Stadtschule der Volksmusik: das Lagerfeuer sing-a-long. Auch sie, verbrachte Zeit, drinnen, hört Anne Murray, Amy Grant, Neil Diamond und der Mamas und Papas. Dann, als Jazz-Pianist und Sänger in ihren späten Teenager und als Mitglied der Universität von Elite GOSPEL Oregon SINGERS Gruppe sammelte sie eine zusätzliche Kante bei der Gestaltung der Essenz ihrer Musik.
Musik war jedoch nicht der einzige Schwerpunkt für diese Entertainer, erhielt sie einen Abschluss in Theater an der Universität und studierte mehrere Formen des Tanzes wie Hip-Hop, Modern und Latin. Um Rachel Lynn perform sehen, dann ist es, begeistert sein. Sie besitzt das Mikrofon wie eine coole Katze und verzaubert ihre Zuhörer, den Transport zu einem Ort, wo Ehrlichkeit, Leidenschaft, Drama und Tanz zusammen wohnen.
Rachel Lynn Sebastian veröffentlichte sie ihr Debüt-Album, neuer Tag, c / o Wälzlager Beat Records, 2006. Dann, nach mehr als einem Dutzend Single-Auskopplung post-Album, kam sie mit ihrem gemeinsamen 5-Song digitalen EP mit dem Produzenten Eric Monsanty, 'Hard To Be There "und hat gerade ihr zweites Album in voller Länge," Raven Heart "veröffentlicht, welche wurde zu 100% fan finanziert.
Rachel war auf einer 17 Monate internationale Tournee unter anderem in London, Seoul, Hongkong, Singapur, Bangkok und Saigon und kehrte in die Staaten im Jahr 2010 neu zu formieren und mit dem Schreiben begonnen für "Raven Heart". Sie ist derzeit auf einer ausgedehnten US National Tour und hat bereits in 23 Staaten durchgeführt. Zu befähigen Gemeinden um einander zu helfen ihre Träume zu verwirklichen und leben glücklich und gesund leben: Rachel ist auf den Ausbau ihrer Gemeinde und Einschreibung sie in ihrer Mission konzentriert.
*translation by Doug Cooper